1962 Rochdale Olympic
Make...
Rochdale.
Model...
Olympic phase 1.
Engine type and size...
BMC 'B' series 1500cc.
Gearbox...
Riley 1.5 4 speed.
Brakes...
Front.... Fiat discs.
Rear... Riley drums.
Suspension...
Riley 1.5 front.
Coils spring and dampers on Riley live axle using RMP rear radius arms.
Wheels and tyres...
Minator 14" x 5.5" aloys.
Exterior...
Orange 2K.
Interior...
Vinyl trim with Mazda MX5 seats.
MFO 123 is destined to be our works van, as such the restoration of this already well used car is going to be restricted to a simple disc conversion for the front end and a paint job in a suitably bright colour.
As we do with all our restoration the first job is to remove all the existing paint to reveal the condition of the bodyshell hidden under it. With this car we will also be removing its '70's style vinyl roof.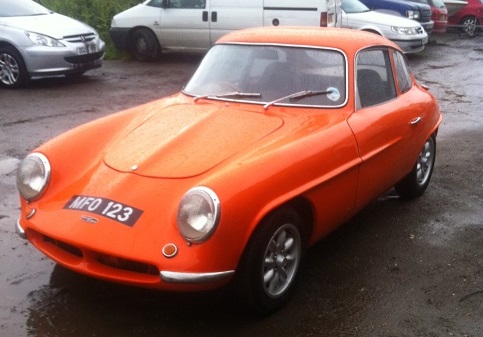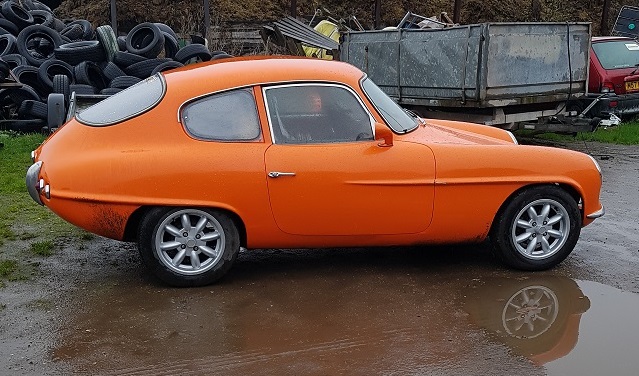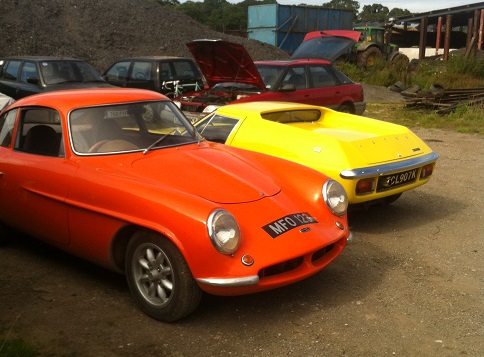 As can be seen in the pictures above this simple 'tidy up' has produced a striking little car.
Sporting its new paint, alloy wheels and newly refurbished brakes the car is used on a regular basis both commuting to and from work and attending various Rochdale based events.
The first major event we took the car to was the Olympic torch relay when the 2012 Olympic torch passed through Rochdale itself on route to London.

.....

.....