1986 RELIANT SCIMITAR SS1
| | | |
| --- | --- | --- |
| Make... | | RELIANT SCIMITAR. |
| Model... | | SS1. |
| Engine type and size... | | Nissan 1800cc Turbo. |
| Gearbox... | | Nissan 5 speed. |
| Interior... | | Std Reliant, Grey on Grey with red piping. |
| Exterior... | | Metalic dark Grey. |
| Wheels... | | Alloy BBS style multispoke. |
| Extras... | | Front and rear air dams, rear boot spoiler. |
The restoration detailed below is one of the more unusual ones we have taken on, this particular car is a Reliant Scimitar SS1, and is purported to be the prototype which was originally built by Reliant to ascertain the feasibility of fitting the Nissan Turbo engine into this little sports car.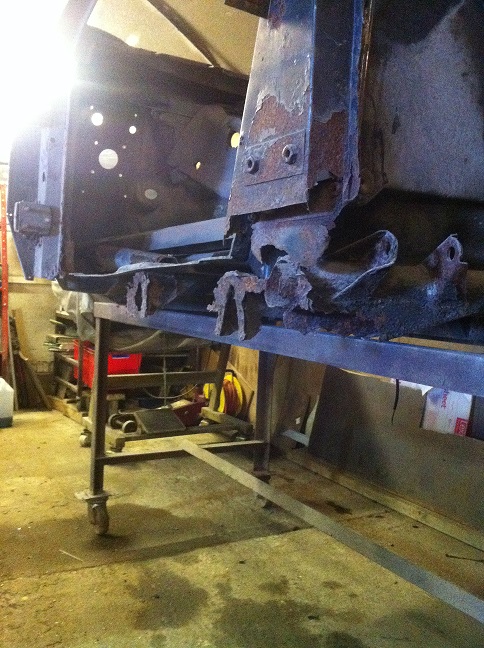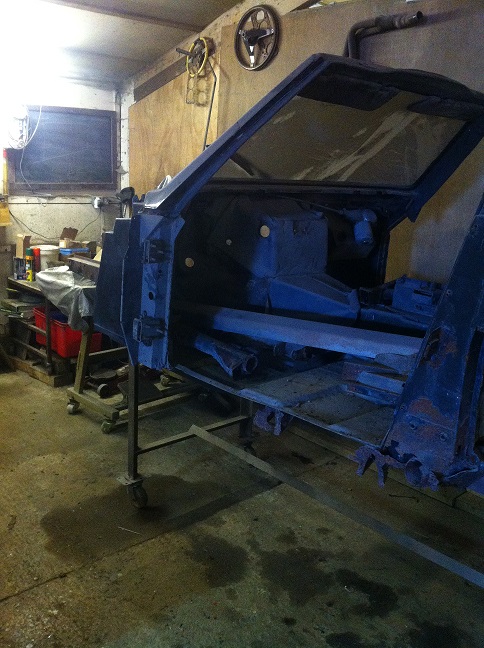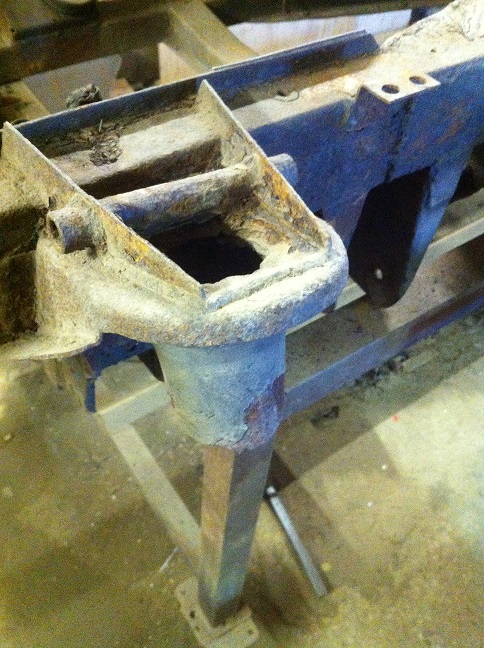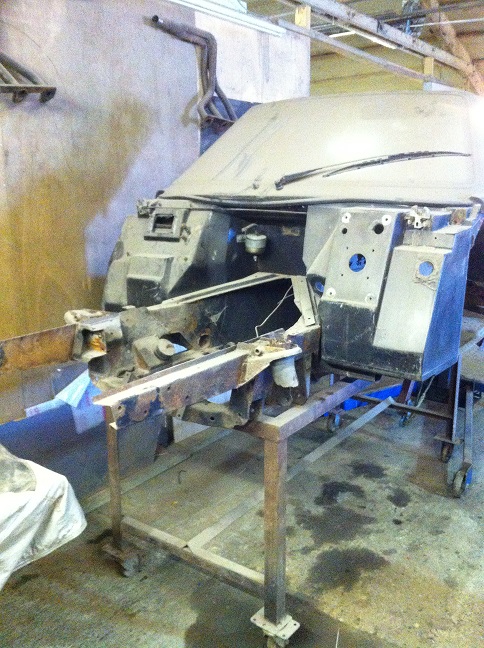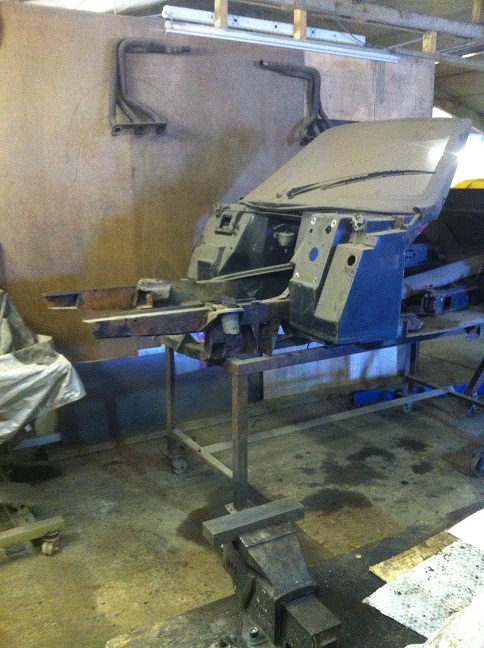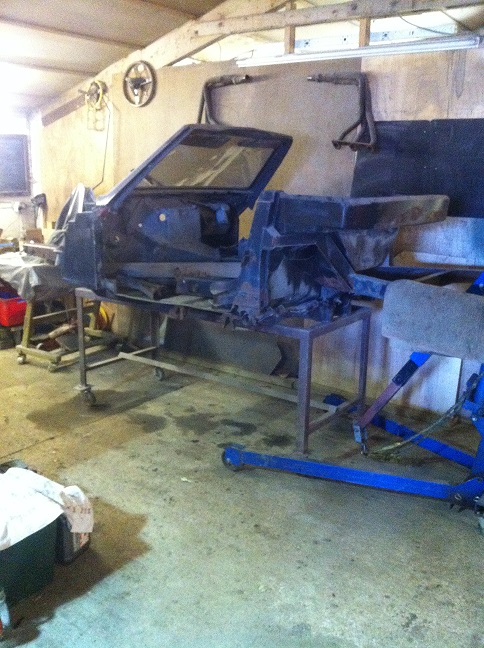 The chassis required considerable work which involved replacing both sills, most of the rear main chassis outriggers. The front 'A' pillars/door hinge pillars also required considerable work. One of the front suspension turrets was showing signs of severe rot.
The front chassis sub frame which carries all the headlamp mechanism, the radiator and some of the tubework which hold the front wings etc. would need replacing as a result of the front end accident.
New sills have been folded to the original pattern which have been grafted into the main chassis. The front hinge pillar has had considerable work done to graft it into the new sills, the rear pillars have also had a lot of work done to them in order to attach the new sills at the rear of the door apertures.

The rear frame of the chassis has been completely replaced using a box section of the same dimensions as the steel channel which it replaced.

With all the main chassis fabrication finished our attention turned to the various sub assemblies which bolt to the main chassis and are there to hang the various body panels to.

The pictures on the left show some more of the work done to the chassis.

...

The pictures on the right show the chassis nearing completion with the engine fitted.

...

...

...

...

...

...

...

Below are a few detailed pictures.

Below a few detailed pictures.

...

...

...

...

...

...

...